Wellbeing designer at your workplace?
More than 50 activities for your employees:
– Sports class
– Wellness class
– Dance class
– Teambuilding
But also company fitness management!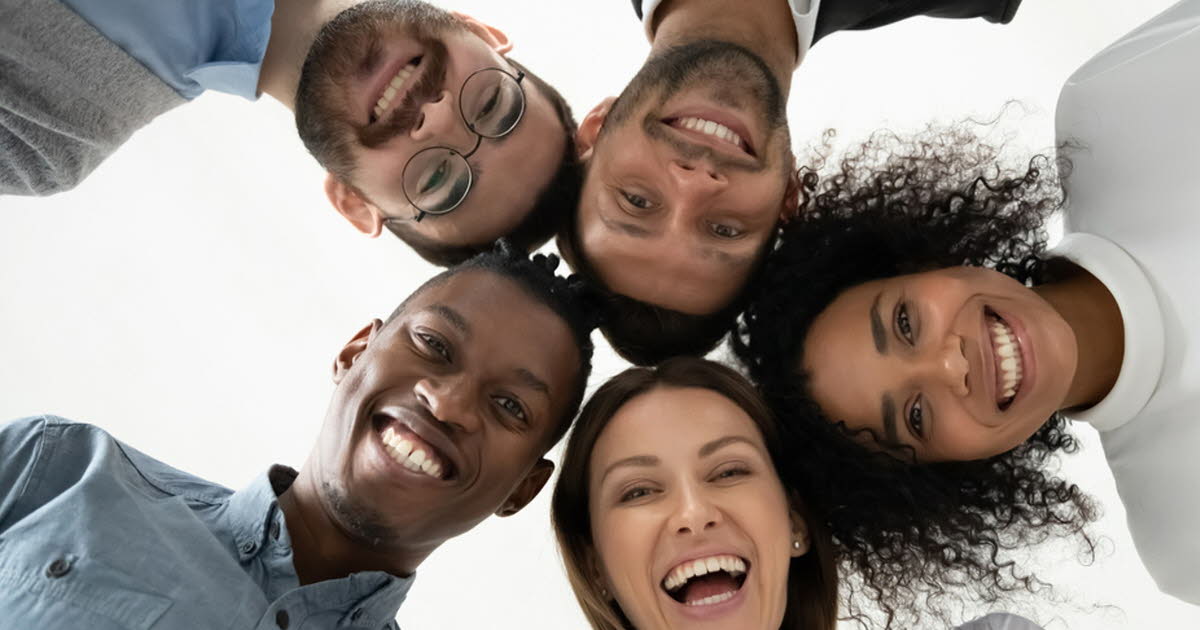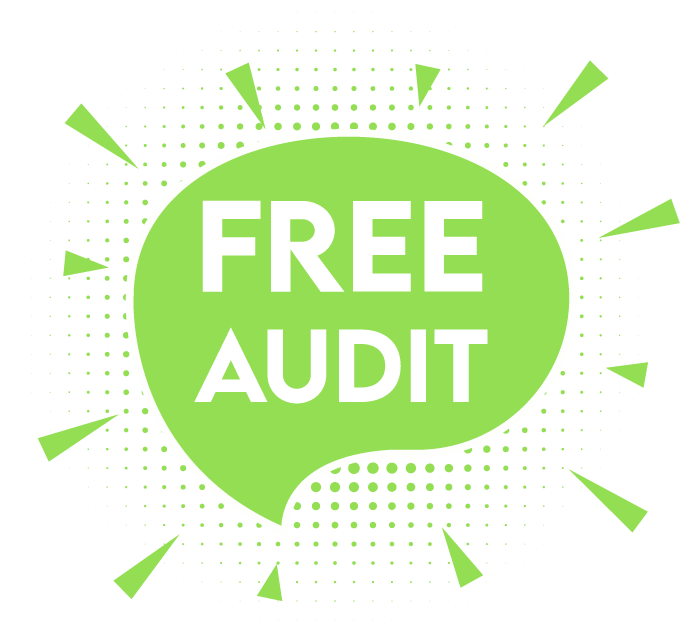 Before proposing activities to your teams, it is advised to conduct an internal audit to determine:
The interest of your employees
What sport to set up
What day and time
Contact us to prepare this audit together.
Get a free audit
How to ensure the success of your project?
Expertise in the leisure market
Classes management
KPI's
Internal audit
A partnership for your projects
Employees satisfaction
Dedicated webpage
Classes optimisation
On-site or/and videoconference classes
Private coaching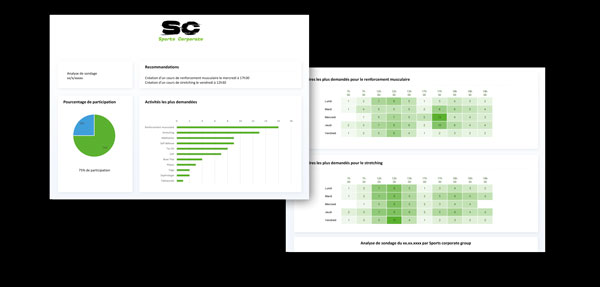 Survey and analysis
To guarantee your employees' adherence, we will create a customized survey for your company.
survey demo
analysis demo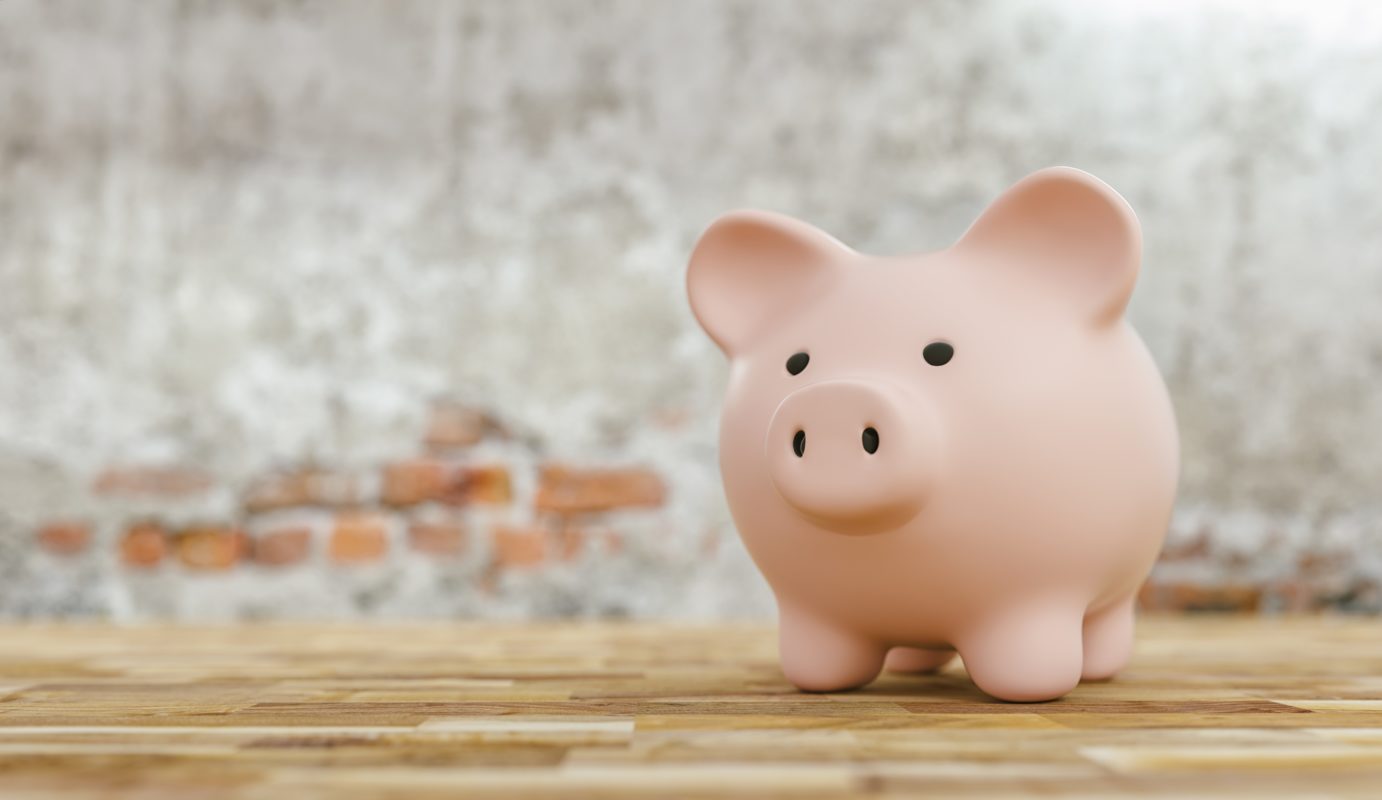 Tailor-made cost management
We adapt our offer to your budget and values through tailor-made financing arrangements (from 0 to 100% paid by the company or hybrid solutions).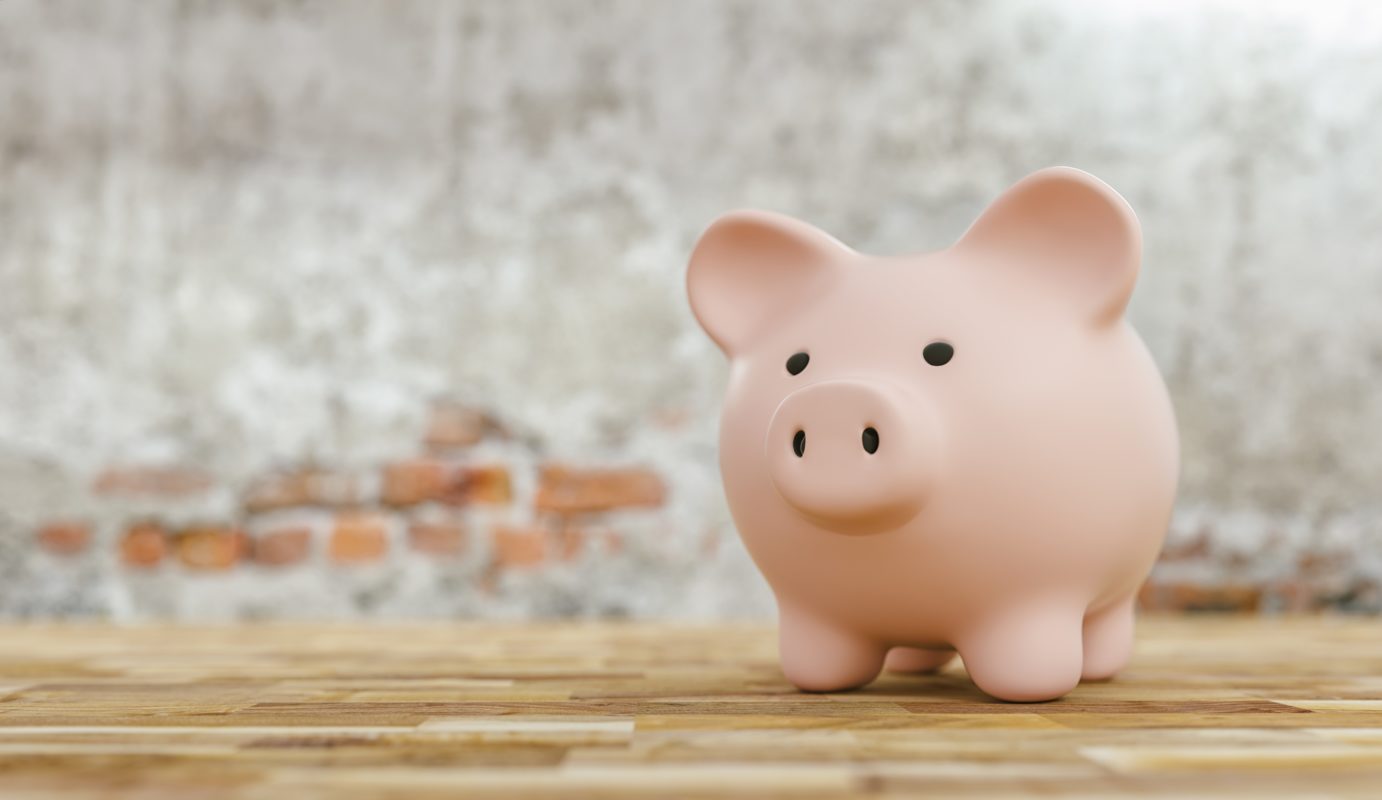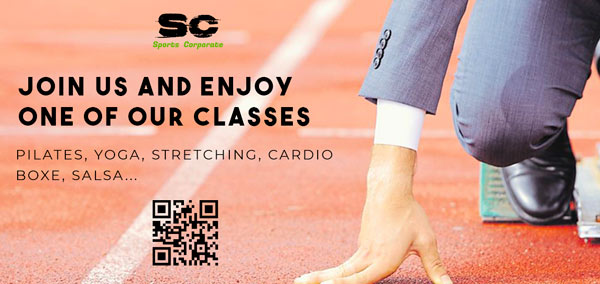 Communication and promotion
In order to promote the activities, we will offer you digital media for your internal communications (posters, newsletter, TV screen…).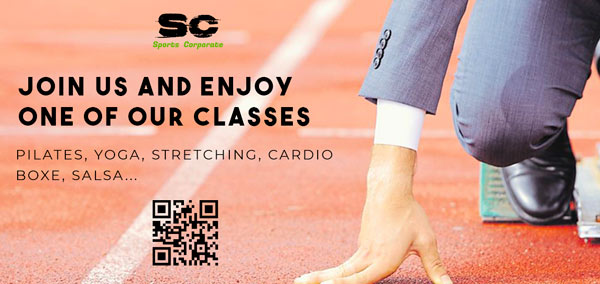 KPI's report
We will regularly present you a report on the activities set up, our actions carried out and on the evolution the program if necessary.
KPI's report demo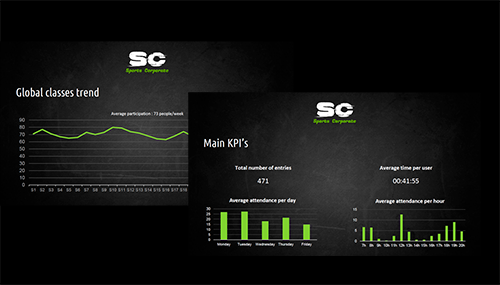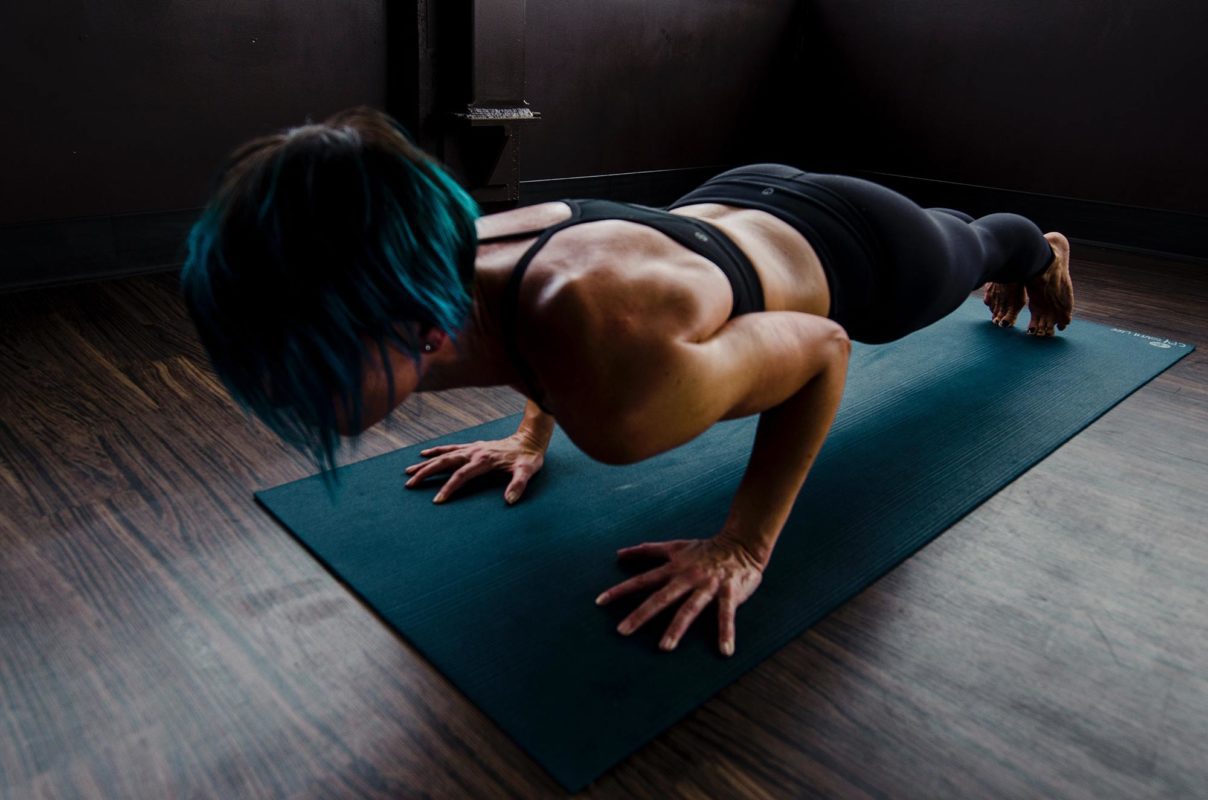 Coach backup = regularity
The regularity of activities is a key element of the membership and the lasting well-being of your employees. It is to guarantee this regularity that we ensure the complete management of instructors: punctual/final replacements or integration of your stakeholders in our teams.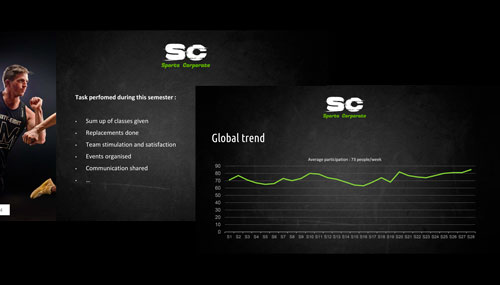 From a single class to a fitness center
Whether you want to set up an hour of leisure activity per week or a company fitness center, open to leisure, wellness and personal development activities, Corporate Sports is THE right partner.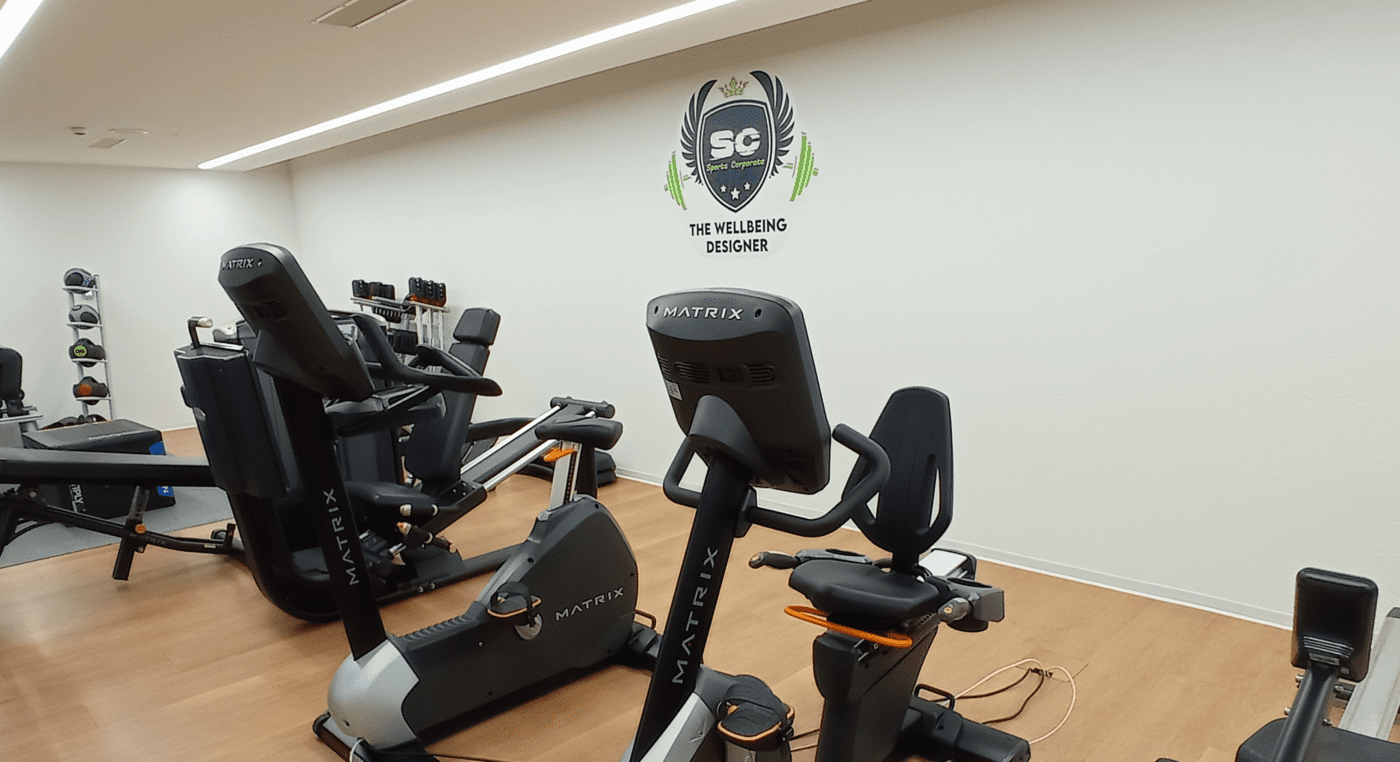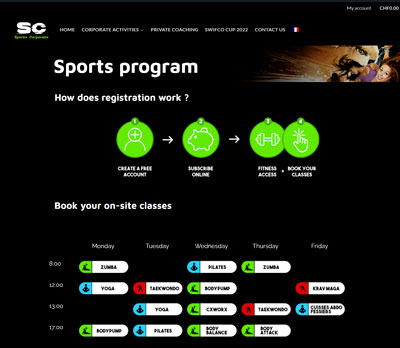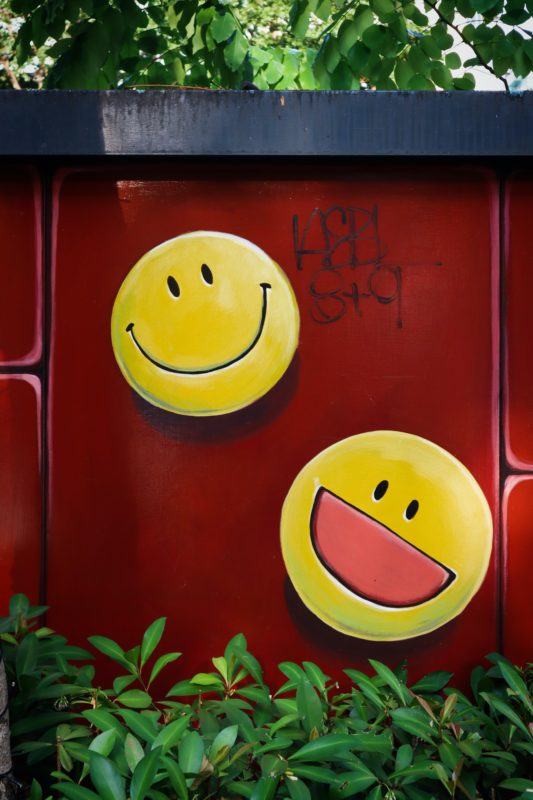 User experience
We optimize our services through satisfaction monitoring, requests for feedback and our accessibility via email or phone.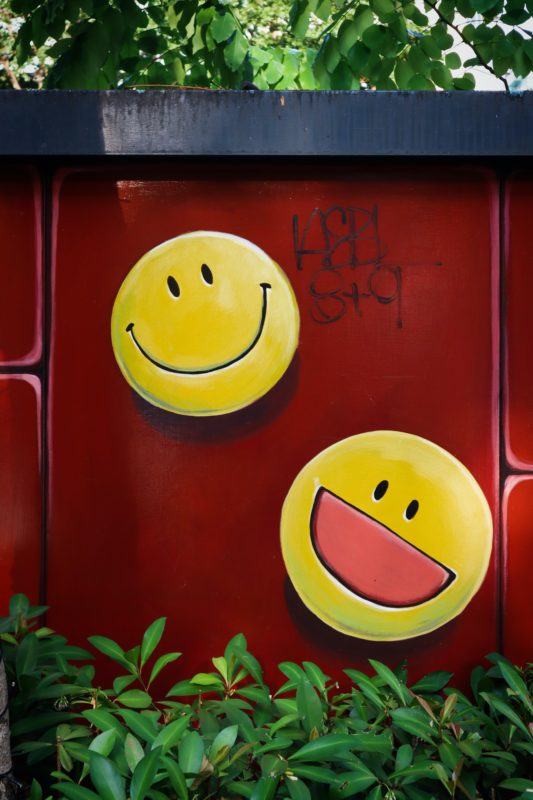 National and international impact
For home workers or your other branches in Switzerland or abroad, we set up onsite and/or videoconference classes.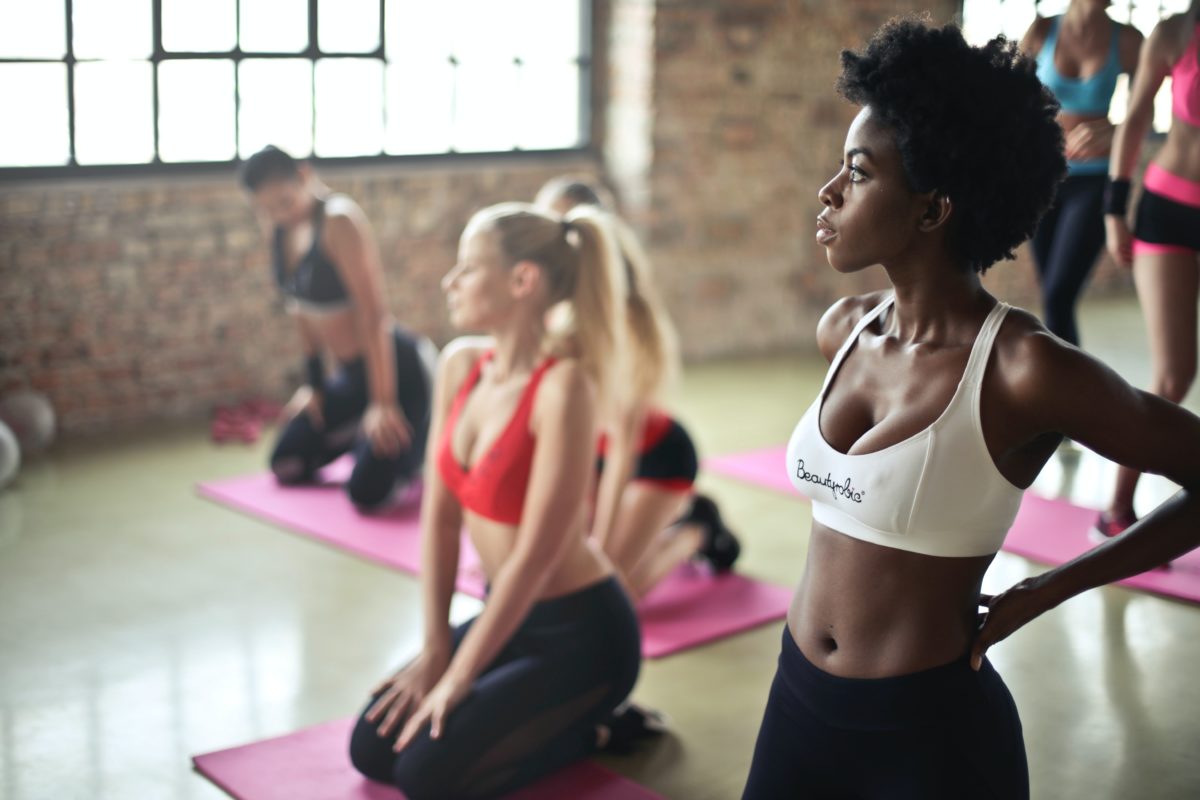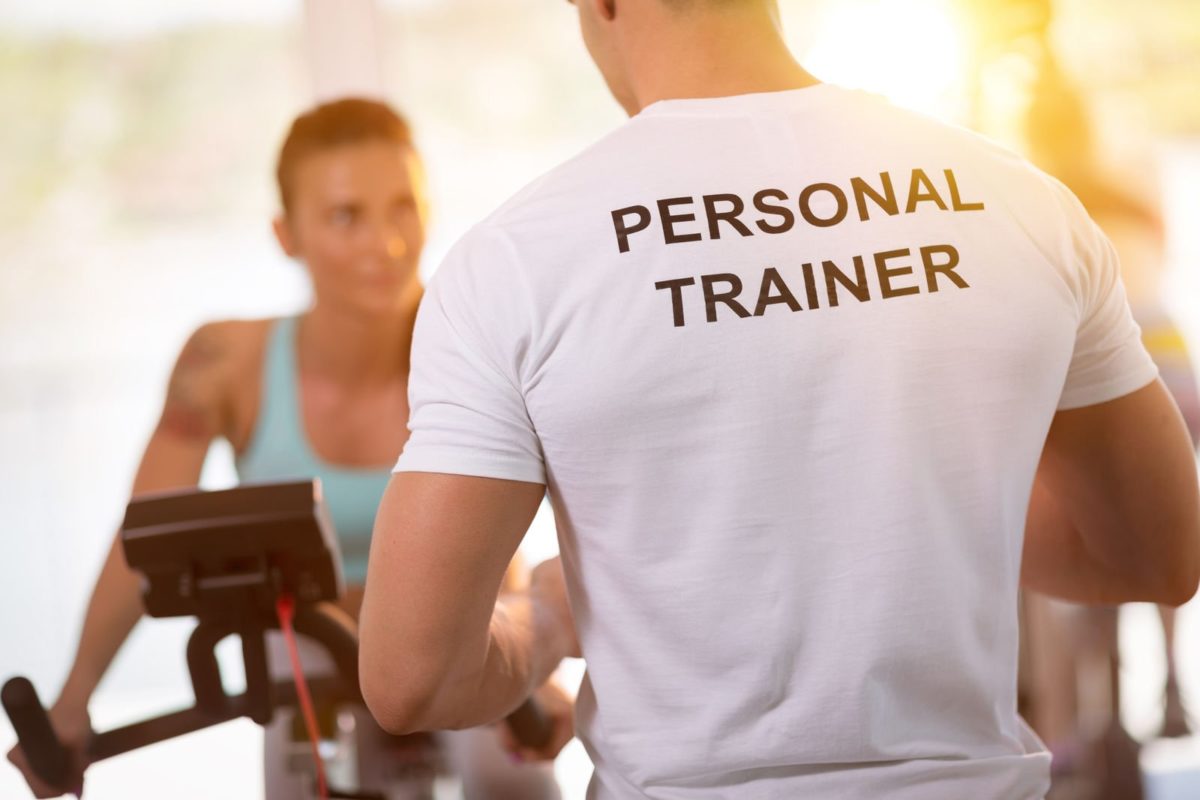 Private coaching
Private coaching sessions can be organised within your company, thanks to our The Good Coach service.
Visit our website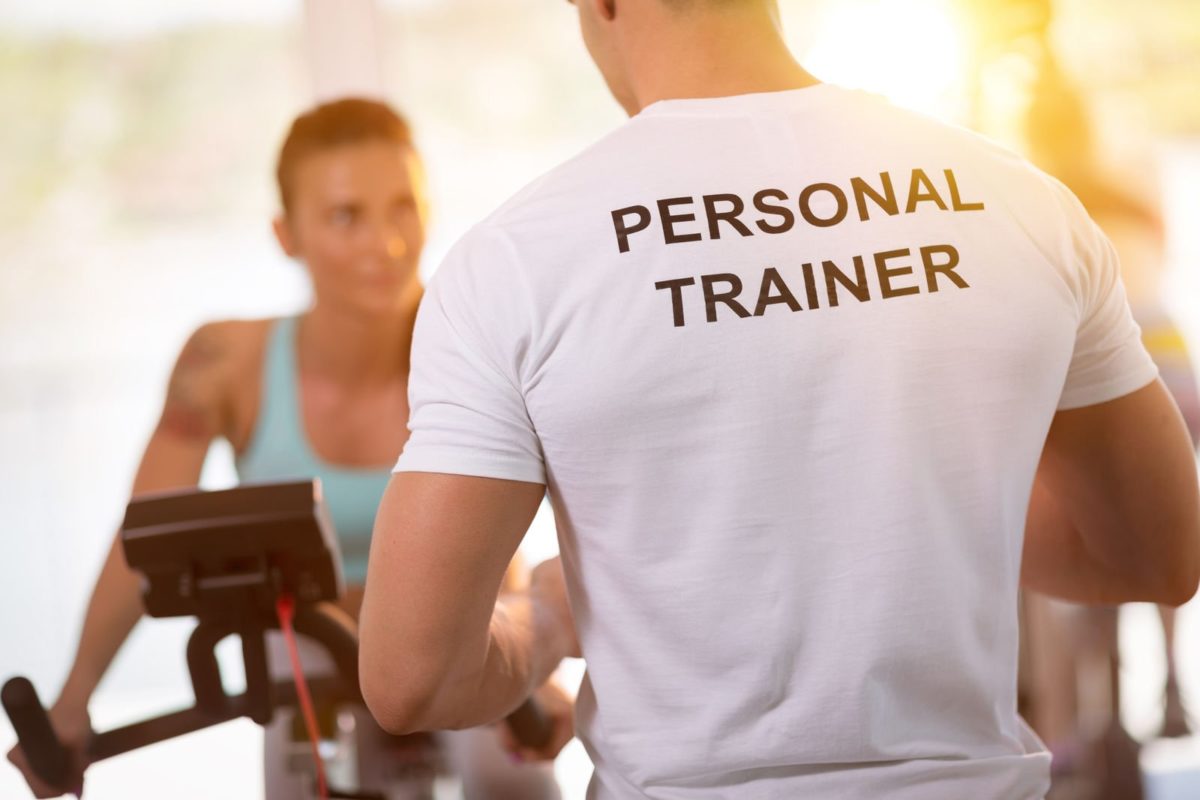 Events and workshops
In order to energize and vary the pleasures, we can organize special events or workshops according to requests (wellness week, dance workshops..)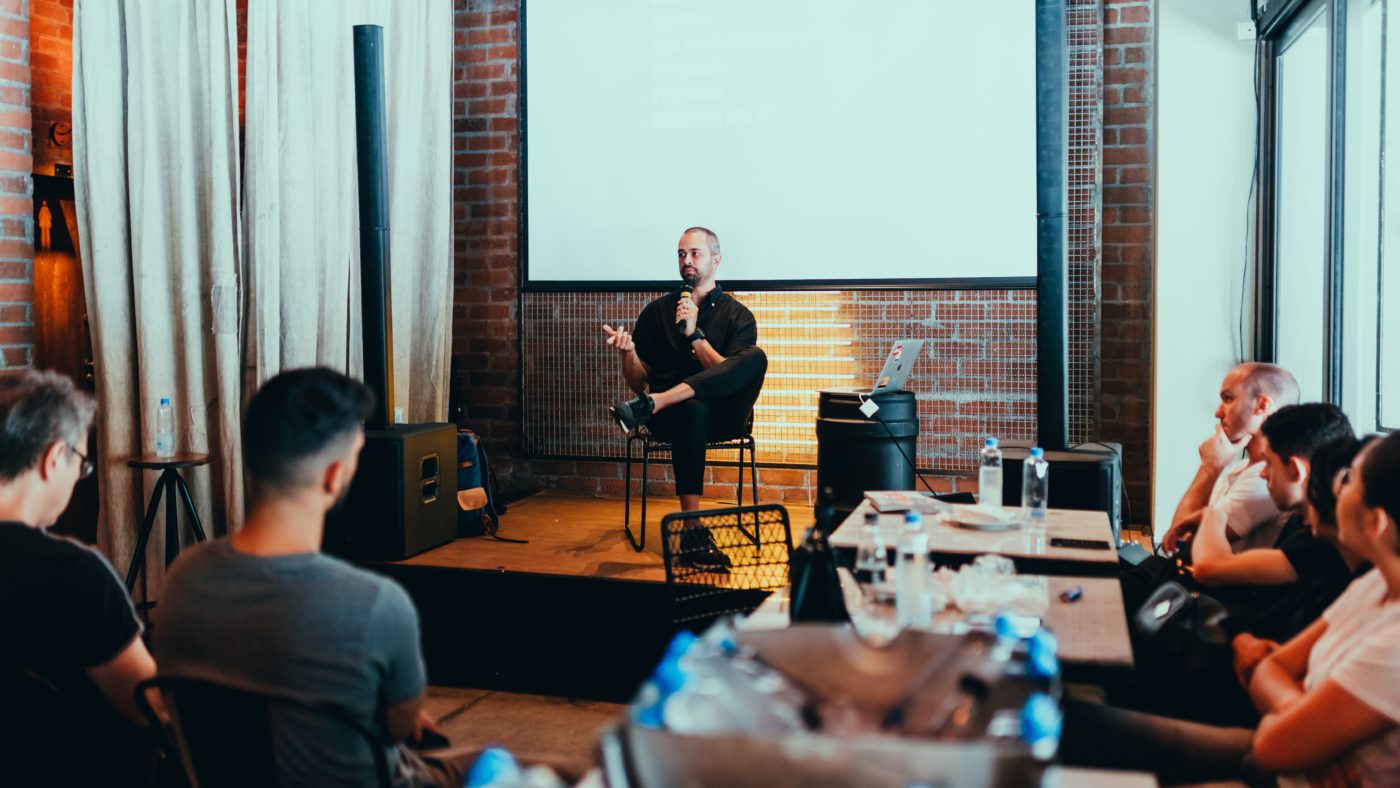 61%
of employees would like their company to propose sport classes
+ 6 to 9

%
increase in productivity thanks to employees well-being and happiness at work
35%
decrease in absenteeism for companies offering a corporate health program
Your satisfaction is our success
"We took salsa lessons with Antoine and Gaëlle.
They are both lovely people and wonderful instructors, who make leaning to dance easy and fun. And of course they are brilliant dancers"
Sophie
Coordinatrice Formations Suisse
" Great team – should it be the teachers or the managers – very professional, responsive and constantly adapting to the ever changing (and challenging situation"
" I personally really enjoyed Monica, her attitude, music mixes and steps. She is sweet, smiling, encouraging and committed. And her last bachata was a blast."